Revision Eye Surgery
Customized Revision Surgery
Minimal Side Effects, Best Result!
Why is revision eye surgery so important?
Patients may consider revision eye surgery for various reasons –
not satisfied with new look even though surgical outcome was great,
unnatural look due to surgical scars, problem with functionality after the first surgery.
Reoperation should be done by experienced medical professionals with excellent clinical experience
so that any possible unexpected problems, such as complications from existing scar tissues,
during the surgery can be managed correctly.
Duration

within 40 min

Anesthesia

local, general anesthesia

Hospitalization

outpatient

Clinic visit

return to daily activities after 5~7days
Who
Who should consider
LaPrin's revision eye surgery + stem cell scar treatment?
LaPrin has 20 years of experience in eye surgery including revision surgery
and is equipped with EasyStemCell advanced system that can extract stem cells
within 15 minutes for fast and safe revision surgery.
When to consider revision eye surgery
You should wait for at least 3~6 months after the first surgery before making the decision to have revision surgery.
Scars should be soft and not hard and the redness from the surgical site should be gone.
After swelling of double eyelids are sufficiently reduced.
In some cases, revision surgery may occur after a year from the first surgery.
Personalization from
dedicated team of
ophthalmologists
The surgery is done by highly qualified medical staffs,
with many years of experience in ophthalmoplasty to
provide you with safe and accurate operation.
The surgery is customized to each patient to
guarantee complete and satisfactory result.
Minimize pain, swelling,
and bruising!
One week, shorter recovery period
By using the cutting-edge Vesalius surgical equipment,
which can make the incision with almost no bleeding,
swelling will disappear in one week and
the natural looking eyes will be formed.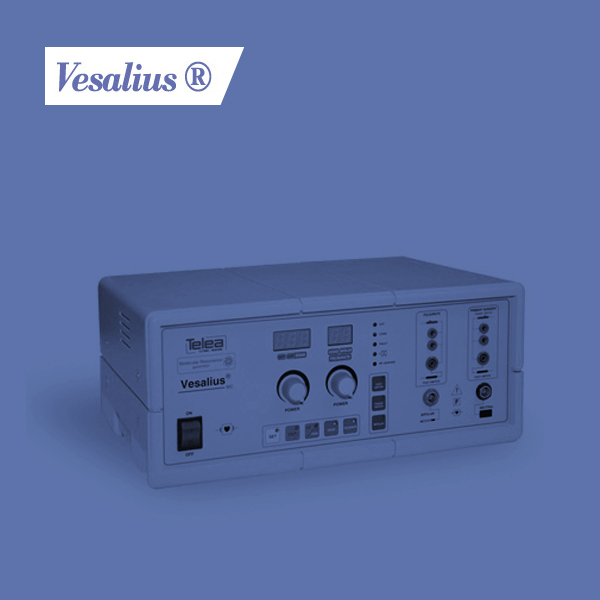 Stem Cell Scar Prevention and
Treatment System
Through the EasyStemCell system, stem cells are extracted
within 15 minutes by specialized researchers, and it is used to
help remove scars created by previous surgery or prevent scars
that may occur after the surgery by promoting skin regeneration.
Vesalius
Fundamental prevention of hemorrhage, main cause of swelling
The cutting-edge hemostatic surgical equipment for incision
Vesalius microneedle (diameter = 0.055mm) incision in the conjunctiva for dark circles surgery.
You can see that the incision is complete without any hemorrhage.

General laser incision generates high heat (about 250 degrees) to excise and detach the tissue and
coagulate blood vessels to prevent hemorrhage.
However, when the incision is made with such a high heat, the surrounding tissue will be burned,
and there is a great risk of causing inflammation, swelling and postoperative pain, which will lengthen the recovery period.
Laprin uses Vesalisu resonance oscillator which is characterized by a low temperature of about 65 degrees and
a special wavelength to minimize skin tissue damage and hemorrhage during the surgery to
result in a surprisingly short recovery period.
This is the best surgical device for middle-aged people who have concerns about excessive hemorrhage, swelling,
and lengthy recovery time dur to incision surgery.
LaPrin safety system
1 Aseptic air shower system &
Aseptic operating room

We own aseptic air shower system,
which is only available in large hospitals and
specialized research facilities, to prevent the inflow of germs.
In addition, Laprin's aseptic practices in the operating room
completely blocks the entry of fine dust and germs into the air
and automatic control system maintains the optimal temperature
and humidity in the operating room.

2 Real-time Monitoring &
Emergency System

For safety, patient's heart rate, breathing, blood pressure,
body temperature, and other vital signs are
monitored in real time throughout the surgery.
State-of-the-art monitoring equipments are available in
all the operating rooms.
We are equipped with rescue equipments to
respond quickly and accurately to any emergencies
that may occur despite the thorough preoperative screening.

3 Clear-air system

We own an air purification system to prevent infection
through germs in the air and to maintain
a pleasant operating environment.
We take care to prevent any types of microbial contamination.
Patient has given consent to post the image below.
Attentive care is required as surgery can cause side effects
such as bleeding, inflammation and infection depending
on the individual.
Real Story
more
Breast

Urszula's Real Story Micothane tear drop implant

Breast

Bronwyn's Real Story Princess Breast Augmentation

Liposuction

Marian's Real Story Pull Body Liposuction